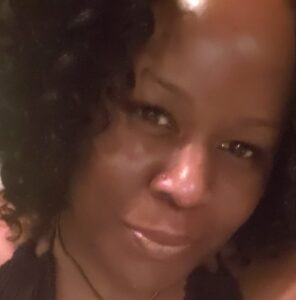 I was born in Washington, DC and am an only child (I know, I know…I've mentioned this before).  I attended several elementary schools due to my Mom's teaching and traveling schedules. Some of those schools include Buckingham Browne & Nichols in Cambridge, Massachusetts, the Brookside Lower School of The Cranbrook Schools in Bloomfield Hills, Michigan, the University Liggett Middle School in Grosse Pointe, Michigan and the Congressional School of Virginia.
By the time I was entering the 7th grade, I had read Beowulf, traveled extensively and held the Bible for one of my Mom's multiple swearing-in ceremony's at the White House.  BUT,  my parents had a big decision to make.  They finally admitted that their precious, black baby girl was CLUELESS when it came to common sense and her own race. (just telling the truth).  I admit, I was pretty bad.  I had never ridden public transportation and didn't want to.  I was spoiled…verging on being a brat.  I was more comfortable with my classmates, where I was the minority, than with children in my great-grandmother's North Philly neighborhood, where I clearly was NOT the minority.  Melvin and Toni did not have a problem with my being spoiled, heck they acknowledged that I had all of their attention.  But, a BRAT…HELL NO!!! Neither one of them was having that!!  So, public school, here I come.  And that was one of THE BEST things that happened in my life.  I experienced balance and developed relationships that I have until this day.   Thanks Mom & Dad. 🙂
I had a pretty cool childhood. I spent a lot of time with my folks…they took me EVERYWHERE they went. We vacationed often and truly valued our time as a family. On the flip side, I am super close with my cousins and even though I am an only child, I never felt like one. I spent ALL holidays with my cousins in Philadelphia and spent a lot of time on the weekends with friends who were the children of my folks' friends. After spending time with my wild and crazy cousins…I LOVED going home to my own room. LOL
Anyway, I grew up and went to Villanova University for Undergrad and lived in Atlanta for 10 years. I later pursued and received my Master's Degree in Interior and Exhibition Design from the George Washington University Corcoran College of Art & Design.  During that "growing up" time, I experienced first love, lost love, dumped love, new love and unequal love…and I still love LOVE. I am an eternal optimist and think that I have a wicked sense of humor. That's wicked in a cool way. 🙂  I definitely do not feel or act my age…and honestly, from time to time, I FORGET my age. LOL
I am a proud member of Alpha Kappa Alpha Sorority, Incorporated and am active in my graduate chapter; Upsilon Tau Omega.  And finally, what makes my heart flutter…I am the Director of a music school campus located in SE Washington, DC; Levine Music.  Levine Music is a community music school that offers music instruction to all ages and all skill levels.  When I became the Director of my campus, it was my goal to replicate arts experiences that I had as a child and to provide a safe place where kids can not only come for their lessons, but to meet up with their friends, get to know other students and become part of the fabric of our musical community.  I absolutely love what I do for a living. I contribute to the minds and hearts of youngsters during that time of growing into their own while still requiring the presence of adults who are rooted in their success….all the while promoting the arts and celebrating talent.
Yup…that's me!!!